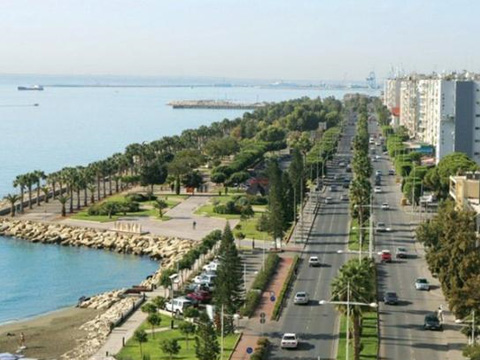 taxis from airport to limassol
The drive time from 
Paphos Airport to Limassol
 is about 45 minutes and the cost by taxi is about 71 Euro for up to 4 people, 95 Euro for up to 6 people.
The journey from 
Larnaca airport to Limassol
 takes about 45 minutes and taxi fare is about 65 Euro for up to 4 people, 83 Euro for up to 6 people. 
From Paphos Airport, you can get to your hotel from any of the Limassol hotels. With Acropolis Taxis, you can be sure that your holiday transfers will be in good hands. The best way to get home is to book a transfer ahead of time. Book your taxi limassol here.
Book your Paphos  Airport Taxi to Limassol NOW!
When you land at Paphos Airport, our taxi driver will be waiting for you (even if the flight is delayed) and all our Airport transfers are of the highest quality and very dependable. Limassol – Located on Cyprus' south coast, just east of Cyprus' Akrotiri peninsula, which stretches out into the Mediterranean's blue waters, Limassol sits between two archaeological sites: Curium (Curium) and Amathus (Amathus). Developed into one of the main commercial and passenger ports, Limassol offers visitors the opportunity to visit the countries bordering the eastern Mediterranean, as well as the Greek islands. Because Limassol was built on the south coast, you can be sure that you'll never be far from a fantastic beach. The best beach in Limassol is only three miles away, with a long strip of soft sand leading to sparkling blue waters. You'll also find towering temples, castles, and ancient ruins within easy reach of Limassol's centre.
Book your taxi from Paphos airport to Limassol Now!


Limassol, also known as Lemesos in Greek, is the second-largest city in Cyprus and is located on the southern coast of the island. It is a vibrant and dynamic city with a rich history, a thriving business scene, and a wide range of cultural and leisure activities. Here are some key points about Limassol:
Beaches: Limassol boasts several beautiful beaches along its coastline. Some of the popular ones include Dasoudi Beach, Lady's Mile Beach, and Governor's Beach. These beaches offer opportunities for swimming, sunbathing, water sports, and beachfront dining.
Limassol Marina: The Limassol Marina is a modern development that has transformed the city's seafront. It features luxury residences, restaurants, bars, and shops. It's a popular place for strolling, dining, and enjoying the marina's ambiance.
Historical and Cultural Sites: Limassol has a rich history, and you can explore various historical and cultural sites, such as Limassol Castle, which houses the Cyprus Medieval Museum, and the archaeological site of Kourion, known for its well-preserved Roman amphitheater.
Wine Tourism: Limassol is at the heart of Cyprus' wine-producing region. The city and its surroundings are known for their wineries, and wine enthusiasts can enjoy wine tours and tastings. The Limassol Wine Festival, held annually in the city, is a significant event for wine lovers.
Festivals and Events: Limassol hosts various cultural and entertainment events throughout the year, including the Limassol Carnival, Limassol Wine Festival, and the Limassol International Documentary Festival. These events showcase the city's vibrant cultural scene.
Shopping: Limassol offers a range of shopping opportunities, from high-end boutiques to traditional markets. The Anexartisias Street is a popular shopping destination with many shops, cafes, and restaurants.
Nightlife: The city has a lively nightlife with numerous bars, clubs, and entertainment venues. The waterfront area, Old Port, and Saripolou Square are known for their nightlife options.
Cuisine: Limassol features a diverse culinary scene with a variety of restaurants offering Cypriot, Mediterranean, and international cuisine. Seafood is particularly popular in this coastal city.
Business and Trade: Limassol is a significant business and financial hub in Cyprus, with a thriving commercial district. It is home to many international companies, shipping firms, and financial institutions.
Outdoor Activities: The surrounding area of Limassol offers opportunities for outdoor activities such as hiking, biking, and exploring the Troodos Mountains, which are not too far away.
Limassol's combination of historical charm, modern amenities, cultural events, and beautiful coastline makes it a popular destination for tourists and expatriates alike. Whether you're interested in history, leisure, business, or simply enjoying the Mediterranean lifestyle, Limassol has something to offer for everyone.