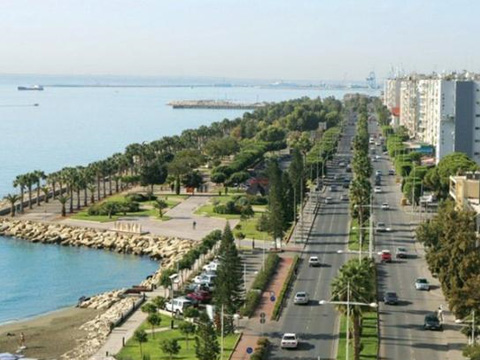 taxis from airport to limassol
The journey from 
Larnaca airport to Limassol
takes about 45 minutes and taxi fare is about 65 Euro for up to 4 people, 83 Euro for up to 6 people. The drive time from
Paphos Airport to Limassol
is about 45 minutes and the cost by taxi is about 71 Euro for up to 4 people, 95 Euro for up to 6 people.
Travel from Larnaca Airport any Limassol hotel, with Acropolis Taxis so you can rest assured that your holiday transfers are in safe hands. Due to the lack of public transport to the resort, the easiest way to get to your place of residence is by booking a transfer in advance. Reserve your taxi Limassol with us. 
Book your Larnaca Airport Taxi to Limassol NOW!
Our taxi driver will be there waiting when you land (even if your flight is delayed). All our Airport transfers are top quality and very reliable. Limassol – Situated on the south coast of Cyprus, just east of the Akrotiri peninsula that stretches out into the blue waters of the Mediterranean, Limassol is cradled between the two archaeological sites, Curium and Amathus. It has been developed into one of the major commercial and passenger port giving visitors the chance to visit the countries that fringe the eastern Mediterranean and the beautiful Greek Islands.
Luckily Limassol has been built on the southern coast of Cyprus. So you can be sure you're never far away from a fantastic beach! The best of the bunch is just three miles away and has a long stretch of soft sand leading into sparkling blue waters.
Expect to see towering temples, castles and ancient ruins all within easy reach of the centre of Limassol.
Book your taxi from Larnaca airport to Limassol Now!

FAQ
Which is the closest airport to Limassol?
The closest airport to Limassol is Larnaca International Airport (LCA). Larnaca Airport is located approximately 70 kilometers (about 43 miles) east of Limassol. While Larnaca Airport is not directly adjacent to Limassol, it is the nearest major international airport serving the southern part of Cyprus, including Limassol. Travelers can reach Limassol from Larnaca Airport by taxi, shuttle bus, or rental car, and the journey typically takes around 45-60 minutes by road, depending on traffic conditions.
Paphos International Airport (PFO) is located on the western side of Cyprus, and it is not as close to Limassol as Larnaca International Airport. The distance between Paphos Airport and Limassol is approximately 65 to 70 kilometers (about 40 to 43 miles), depending on your exact starting and ending points within the city. Travelers can reach Limassol from Paphos Airport by taxi, shuttle bus, or rental car, and the journey typically takes around 45-60 minutes by road, depending on traffic conditions. While Paphos Airport is not as close to Limassol as Larnaca Airport, it is still a viable option for travelers heading to Limassol, especially if you prefer to arrive at Paphos Airport or if it offers more convenient flight options for your travel plans.

Limassol, also known as Lemesos in Greek, is the second-largest city in Cyprus, a Mediterranean island nation.

Here are some key facts and information about Limassol:
Location: Limassol is situated on the southern coast of Cyprus, overlooking the Mediterranean Sea. It is in the center of the island's southern coastline.
Size: It is one of the largest cities in Cyprus and serves as a major economic and cultural hub. The city covers a significant area.
Economy: Limassol is a vital economic center for Cyprus and is known for its busy port, which is one of the largest in the Mediterranean. It plays a significant role in trade and commerce, both nationally and internationally. The city's economy is diverse, with sectors like tourism, shipping, finance, and real estate contributing substantially.
Tourism: Limassol is a popular tourist destination due to its beautiful beaches, historical sites, vibrant nightlife, and cultural attractions. The city hosts numerous festivals and events throughout the year, drawing tourists from all over the world. The annual Limassol Carnival is a highlight.
History: Limassol has a rich history dating back to ancient times. It was founded around 2000 BC and has been inhabited by various civilizations, including the Phoenicians, Assyrians, Egyptians, and Romans. Today, you can explore historical sites like the Limassol Castle and the archaeological museum.
Landmarks: In addition to Limassol Castle, other notable landmarks in the city include the Limassol Marina, the Kourion Archaeological Site, and the Amathus Ruins, which offer insights into the region's ancient history.
Culture: Limassol hosts various cultural events and festivals throughout the year, celebrating music, art, and traditions. The city's cultural scene includes theaters, art galleries, and music venues.
Cuisine: Cypriot cuisine is diverse and reflects the island's Mediterranean influences. In Limassol, you can enjoy traditional dishes like souvlaki, moussaka, and halloumi cheese. Seafood is also popular due to the city's coastal location.
Transportation: Limassol is well-connected to other cities in Cyprus by road. It is serviced by public buses, and there are plans for a light rail system to improve public transportation in the future. The city also has a busy port and a marina for water transportation.
Education: Limassol is home to several educational institutions, including the Cyprus University of Technology and various schools offering primary and secondary education.
Overall, Limassol is a dynamic and bustling city with a mix of modern amenities and historical charm, making it a popular destination for tourists and a significant economic center for Cyprus.