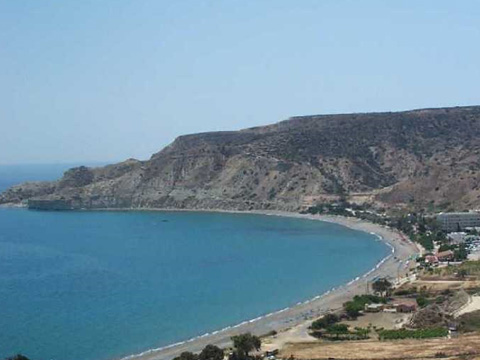 pissouri taxis
The journey from 
Larnaca airport to Pissouri
takes about 80 minutes and by taxi it costs about 89 Euro for a taxi (up to 4 passengers) and 113 Euro for a minivan (up to 6 passengers). The drive time from
Paphos Airport to Pissouri
is about 30 minutes and the taxi cost is about 38 Euro for a taxi (up to 4 passengers) and 56 Euro for a minivan (up to 6 passengers). 
Travel from Larnaca Airport any Pissouri hotel or villa, with Acropolis Taxis so you can rest assured that your holiday transfers are in safe hands. Due to the lack of public transport to the resort, the easiest way to get to your place of residence is by booking a transfer in advance. Reserve your taxi Pissouri with us. 
Book your Larnaca Airport Taxi to Pissouri NOW!
Pissouri is a Cypriot village which manages to retain its traditional Cypriot character while adapting successfully to welcome visitors. Its very Cypriot character is what attracts the visitor, holiday maker, kitesurfer and expatriate residents.
The Pissouri area is famous for growing grapes, mainly in the valley between the main roads and the sea that leads to Pissouri Beach.
Pissouri is about a 30 minute drive away from either Paphos (Pafos) or Limassol (Lemesos) for those who want to see more urban life than Pissouri can offer.
The views from Pissouri village and its surroundings are spectacular. It is set on the eastern slopes of the ridge reaching the sea at Cape Aspro, about 500 feet high on average – the highest point on the ridge is about 800 feet. To the East it is possible to see the countryside and the shore line all the way to Limassol and even beyond, and to the north the whole of the Troodos range, including Mount Olympus, at more than 6000 ft, the highest mountain on the island.
Pre-book your Larnaca airport transfer to Pissouri online and have a dedicated driver be waiting for you on arrival. 

FAQ
Which is the closest airport to Pissouri?
The closest major airport to Pissouri is Paphos International Airport (IATA code: PFO). Paphos Airport is located on the western side of Cyprus, and it is approximately 25 to 30 kilometers (about 15 to 18 miles) from Pissouri, depending on your exact location within Pissouri. Travelers can reach Pissouri from Paphos Airport by taxi, shuttle bus, or rental car, and the journey typically takes around 20-30 minutes by road, depending on traffic conditions.
Pissouri is a picturesque village located on the southwest coast of Cyprus, approximately midway between Paphos and Limassol. It's a charming destination that offers a mix of natural beauty, cultural heritage, and relaxation.

Here are some highlights of what you can expect when visiting Pissouri:
Scenic Beauty: Pissouri is renowned for its stunning coastal and mountainous landscapes. The village itself is perched on a hillside overlooking the Mediterranean Sea, providing panoramic views of the coastline.
Pissouri Bay: Pissouri Bay, also known as Pissouri Beach, is a beautiful stretch of coastline with clear waters and a pebble-sand beach. It's a great spot for swimming, sunbathing, and water sports like windsurfing and jet-skiing.
Cultural Heritage: The village of Pissouri has a rich history, and you can explore its cultural heritage through its charming streets, traditional Cypriot architecture, and historical sites. The village square is a great place to soak up the local atmosphere.
Dining: Pissouri offers a variety of restaurants and tavernas where you can savor delicious Cypriot cuisine. You can enjoy fresh seafood, meze (a selection of small dishes), and local wines in the village's taverns.
Wine Tasting: Cyprus is known for its wine, and Pissouri is no exception. You can visit local wineries and taste some of the region's excellent wines, including Commandaria, one of the oldest named wines in the world.
Hiking and Nature: The surrounding area is ideal for outdoor enthusiasts. You can explore the nearby Akrotiri Peninsula or hike in the Troodos Mountains, which are not far from Pissouri.
Golf: The Aphrodite Hills Golf Resort is located near Pissouri and offers a championship golf course with spectacular views of the Mediterranean Sea. It's a popular destination for golfers.
Relaxation: Pissouri is a tranquil and laid-back destination, making it perfect for those seeking relaxation and a slower pace of life. You can unwind on the beach, take leisurely walks, or enjoy spa treatments.
Local Festivals: Depending on the time of your visit, you may have the opportunity to experience local festivals and cultural events, which often feature traditional music, dance, and food.
Convenient Location: Pissouri's central location on the island makes it a convenient base for exploring other parts of Cyprus, including nearby towns and attractions.
Overall, Pissouri is a hidden gem in Cyprus, offering a balance of natural beauty, cultural experiences, and relaxation. Whether you're interested in exploring the great outdoors, enjoying local cuisine, or simply taking in the scenic views, Pissouri has something to offer travelers looking for a peaceful and authentic Cypriot experience.