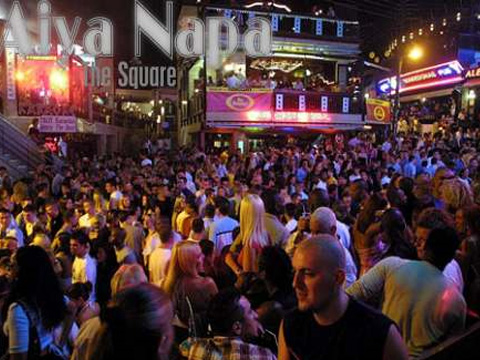 Travel from Larnaca Airport and Paphos Airport to any Ayia Napa hotel, with Acropolis Taxis so you can rest assured that your holiday transfers are in safe hands.
Situated on the south eastern peninsula of the island, Ayia Napa was once a small fishing village but in recent years has emerged as the island's most popular beach resort .
When it comes to holidays to Ayia Napa, we have to mention the fantastic, frenetic nightlife. Ayia Napa holidays have built up an enviable reputation as a hotspot for dance music and big name DJs. With its sleek, modern bars and large lively clubs, holidays to Ayia Napa can even lay claim to increasing the popularity of the R'n'B, Garage and Grime music scenes in the UK.
Surprisingly, it's not all about the nightlife in Ayia Napa. It's perfectly possible to have peaceful holidays here, relaxing in all inclusive luxury at the many five star hotels. And with plenty of activities like water parks and go-karting courses close by, it's easy to see how Ayia Napa offers just as much fun for families with children as it does to the clubbing community.
Ayia Napa attracts a large number of tourists and features a number of bathing beaches, on which water sports such as water-skiing, windsurfing, canoeing, scuba diving, and speed boating are popular. Ayia Napa holds the first place for having the most beautiful beaches in Cyprus. Nissi beach , Konnos, Pernera and Limnara are some of the outstanding beaches along Ayia Napa. The most popular of these beaches is Nissi beach, which is visited mainly by clubbers and young people in the summer and gets quite crowded.
Book your Larnaca Airport Taxi to Ayia Napa NOW!