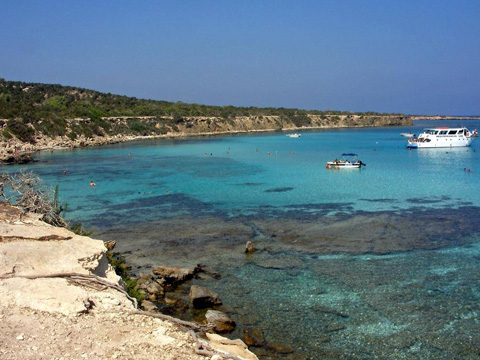 airport transfers polis latchi
The journey from 
Larnaca airport to Polis
 takes about 130 minutes and by taxi it costs about 160 Euro for a taxi (up to 4 passengers) and 201 Euro for a minivan (up to 6 passengers). The drive time from 
Paphos Airport to Polis
 is about 45 minutes and the taxi cost is about 65 Euro for a taxi (up to 4 passengers) and 85  Euro for a minivan (up to 6 passengers). 
Travel from Larnaca Airport to any Polis and Latchi hotel or villa, with Acropolis Taxis so you can rest assured that your holiday transfers are in safe hands. Due to the lack of public transport to the resort, the easiest way to get to your place of residence is by booking a transfer in advance. Reserve your taxi Polis with us. 
Book your Larnaca Airport Taxi to Polis NOW!
Much quieter than the southern resorts, Polis is on a north-western tip of Cyprus and was once a busy fishing village. Thankfully, it has still retained its traditional calm atmosphere, and is seemingly untouched by tourism.
One of the biggest attractions of the area is the Adonis Nature Trail. It's a five-mile walk which takes in all the beautiful natural scenery of the area. Polis is also close to the Akamas Peninsula – a sprawling site with waterfalls, miles of mountainous green forest and rocky coastlines leading into intensely blue water.
Polis is served by the fishing port of Latsi—a pole of attraction all the year round and reputed for its fish taverns, sea-sport facilities and boat rides up to Akamas—a must for all Polis visitors. However, the great advantage of Polis is its close vicinity to the utmost beautiful Akamas peninsula, a nature reserve area, destined to become a National Park, with its renowned Baths of Aphrodite. Α walk along its nature trails accompanied by the panoramic view of the bay of Polis is a popular experience with both locals and tourists.
Book with us your Larnaca airport taxi to Polis or Paphos airport taxi to Latchi!

FAQ
Which is the closest airport to Polis?

The closest airport to Polis, Cyprus, is Paphos International Airport (IATA code: PFO). Paphos Airport is located on the western side of Cyprus and is approximately 45 to 50 kilometers (about 28 to 31 miles) from Polis, depending on your exact location within the town. Travelers can reach Polis from Paphos Airport by taxi, shuttle bus, or rental car, and the journey typically takes around 45 minutes to an hour by road, depending on traffic conditions. Paphos Airport is the most convenient airport for travelers heading to Polis.

Polis and Latchi are two neighboring coastal towns located in the northwestern part of Cyprus. Together, they form a charming and laid-back destination that offers a range of attractions and activities for visitors. Here's what you can expect when visiting Polis and Latchi:
Polis:
Traditional Charm: Polis has managed to retain its traditional Cypriot character. The town square is a pleasant place to wander, with its cozy cafes, tavernas, and shops.
Archaeological Sites: Nearby, you can explore the ancient city-kingdom of Marion, which dates back to the 8th century BC. Archaeological excavations have revealed significant historical artifacts in this area.
Nature and Hiking: Polis is surrounded by natural beauty. The Akamas Peninsula, a protected nature reserve, offers opportunities for hiking, biking, and exploring unspoiled landscapes. The Baths of Aphrodite, a scenic natural spring, is a popular stop for visitors.

Latchi (Latsi):
Marina and Beaches: Latchi is a fishing village known for its picturesque marina and beautiful beaches. It's a great place to relax, swim, and enjoy water sports like snorkeling, diving, and boating.
Fresh Seafood: Latchi is famous for its seafood restaurants. You can enjoy fresh fish and other Mediterranean delicacies while overlooking the harbor.
Boat Trips: From Latchi, you can take boat trips to explore the Akamas Peninsula, visit the Blue Lagoon, and enjoy the rugged coastal scenery.
Akamas Nature Trails: Latchi serves as a starting point for various nature trails within the Akamas Peninsula. The Aphrodite Trail and Adonis Trail are two popular options that showcase the area's natural beauty.
Water Sports: The calm and clear waters of Latchi are perfect for various water sports, including windsurfing, jet skiing, and paddleboarding.
Relaxation: Latchi is a tranquil destination, making it suitable for those looking to unwind and enjoy a slower pace of life. The waterfront promenade is a lovely place for an evening stroll.
Diving: The area around Latchi is known for its underwater attractions, including shipwrecks and vibrant marine life. There are diving centers that offer guided dives for divers of all levels.
Natural Beauty: The surrounding countryside is filled with citrus groves and vineyards, creating a picturesque backdrop for your visit.

Together, Polis and Latchi provide a peaceful and authentic Cypriot experience. Whether you're interested in exploring nature, enjoying fresh seafood, or simply relaxing by the sea, this region offers a delightful blend of attractions and activities for visitors of all interests.