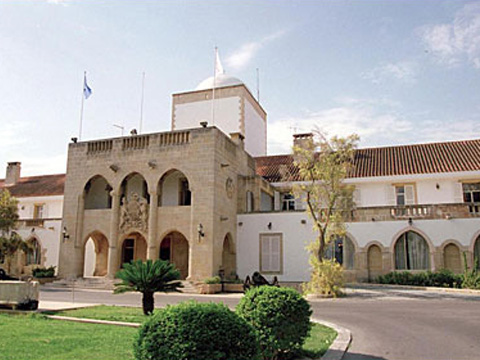 airport transfers from larnaca airport to nicosia
The journey from 
Larnaca airport to Nicosia
takes about 40 minutes and the taxi cost is about 59 Euro in a 4 seater taxi or 71 Euro in a 6 seater minivan. The drive time from 
Paphos Airport to Nicosia
 is about 100 minutes and the taxi cost is about 136 Euro in a 4 seater taxi or 177 Euro in a 6 seater minivan. 
Travel from Larnaca Airport by taxi to any Nicosia hotel, with Acropolis Taxis so you can rest assured that your holiday transfers are in safe hands. Due to the lack of public transport to the resort, the easiest way to get to your place of residence is by booking a taxi transfer in advance. Reserve your taxi in Nicosia with us.
Nicosia has been the capital of the country for over 1000 years. It is the administrataive, commercial, financial and cultural centre of our island. It also serves as a base for major financial services providers and numerous smaller businesses.
As a cradle of civilization marked by historical and cultural wealth, Nicosia is proud of its continuous progress in terms of cultural expression and creativity. At the same time it has emerged as an important centre of education and research in Cyprus.
Book your Larnaca airport taxi to Nicosia!!

FAQ
Which is the closest airport to Nicosia?

The closest airport to Nicosia, the capital city of Cyprus, that is internationally recognized is Larnaca International Airport (IATA code: LCA). Larnaca Airport is located in the southern part of Cyprus, and it is the nearest major international airport to Nicosia. The distance between Larnaca Airport and Nicosia is approximately 50 kilometers (about 31 miles), and travelers can easily reach Nicosia from Larnaca Airport by taxi, shuttle bus, or rental car.
Nicosia, also known as Lefkosia in Greek, is the capital and largest city of Cyprus. It is a vibrant and historically rich city that serves as the political, cultural, and economic center of the island. Here's what you can expect when visiting Nicosia:
Historical and Cultural Attractions: Nicosia is a city steeped in history, with a blend of Greek and Turkish influences. Some key historical sites and cultural attractions include the Cyprus Museum, the Leventis Municipal Museum of Nicosia, the Selimiye Mosque (formerly the St. Sophia Cathedral), and the Buyuk Han, a historic caravanserai that has been converted into an arts and crafts center.
The Green Line: Nicosia is the last divided capital in the world, with a UN-patrolled buffer zone known as the "Green Line" separating the Greek Cypriot and Turkish Cypriot sectors of the city. Visitors can cross into the Turkish Cypriot side at designated checkpoints to explore both parts of the city and witness the division's impact.
Venetian Walls: Nicosia is surrounded by impressive Venetian walls built in the 16th century. You can walk along these historic fortifications, which offer great views of the city.
Ledra Street: This pedestrianized shopping street is one of the liveliest parts of Nicosia. It's lined with shops, cafes, and restaurants, making it a great place for shopping and people-watching.
Food and Dining: Nicosia offers a diverse culinary scene. You can enjoy traditional Cypriot dishes, international cuisine, and a wide range of dining options to suit various tastes and budgets.
Nightlife: The city has a thriving nightlife, with bars, clubs, and live music venues catering to locals and tourists alike. Some of the liveliest nightlife areas are in the Old Town and near the universities.
Arts and Culture: Nicosia hosts various cultural events, exhibitions, and concerts throughout the year. The city's theaters and galleries showcase Cypriot and international art and culture.
Shopping: In addition to Ledra Street, Nicosia has several shopping districts and malls where you can shop for clothing, electronics, jewelry, and more.
Parks and Gardens: There are parks and green spaces in Nicosia, such as the Municipal Gardens and Athalassa National Forest Park, where you can relax and enjoy nature.
International Presence: Nicosia is home to many foreign embassies and consulates, as well as international organizations, making it a hub for diplomacy and international affairs.
Nicosia offers a unique blend of history, culture, and modernity, providing a captivating experience for travelers interested in exploring the capital city of Cyprus. It's a city where you can immerse yourself in the island's rich heritage while also enjoying the amenities of a contemporary metropolis.